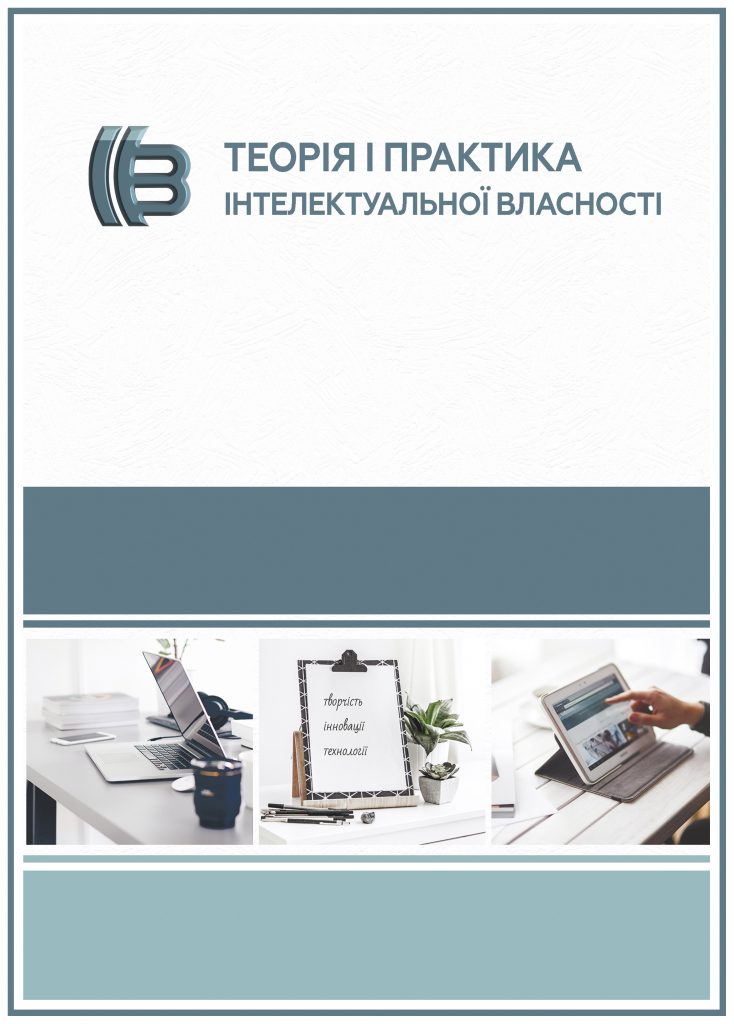 The journal "Theory and Practice of Intellectual Property" covers
● topical issues of intellectual property law
● other modern problems of legal science and law enforcement practice
● legal issues of interdisciplinary nature
● issues of innovation and economics of intellectual property
The journal publishes the results of scientific research aimed at developing and expanding theoretical knowledge, improving legislation and its application.
Reviews of monographs and other scientific and practical publications are accepted for publication.

According to the Order of the Ministry of Education and Science of Ukraine dated 02.07.2020 No. 886, the journal is included in the List of Scientific Professional Publications of Ukraine (category "B") in the field of legal sciences (specialty 081 – Law).
The journal is indexed in the Google Scholar search engine, the international scientometric database Index Copernicus Database, and is included in the Scientific Periodicals of Ukraine database.
Each article published in the journal is assigned a digital identifier DOI.
The electronic copy of the journal is stored in the Vernadsky National Library of Ukraine.

Deadlines for submission and publication of articles:
| | | | |
| --- | --- | --- | --- |
| Issue | Deadline for the article submission | Recommending an issue for printing | Posting the issue on the website |
| 1 | January 15  | February | March |
| 2 | April 15 | May | June |
| 3 | July 15  | August | September |
| 4 | October 15  | November | December |